Ajax In Good Position To Win The Champions League
|
The UEFA Champions League has offered its share of surprises, drama, banter, and blood but we wouldn't have it any other way.
One thing we wouldn't be forgetting in a hurry is the Ajax team that has knocked the socks of some of the teams we thought were the biggest contenders for the highly coveted UCL title.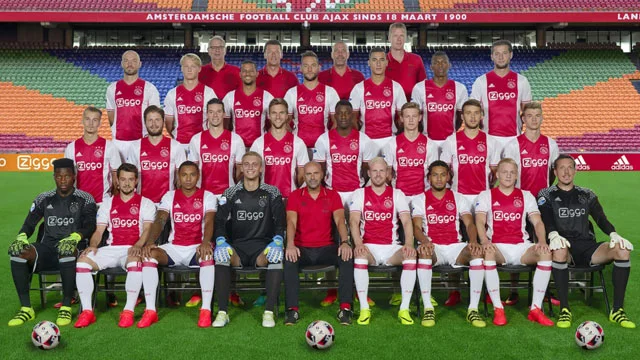 With the kind of performances they've put up it's hard not to see them as likely winners of the UCL even though Barcelona are this year's favorites.
Here's why we think Ajax can win the Champions League:
Young And Vibrant Team
The Ajax team is one that has continued to trample the naysayers in the dust. They have consistently proved doubters wrong. The team is dominated by talented, passionate young players whose average age is 24.
They are skilled and fast on the ball never letting their opponents outsmart them. Ajax is a delight to watch.
Mystery factor
It is safe to say that Ajax is the underdog at this stage of the Champions League. No one thought they were going to get this far but they have done so with an undiluted will and raw passion. Since they are part of one of the 'unpopular' leagues, little is known about them especially in the tactical area.
Thus, we cannot deny the advantage the mystery surrounding them has given them in the UCL. Other teams are almost at loss with all their opponents knowing their strengths and weaknesses prior to a match. Hence, Ajax is a surprise waiting to blow up in your faves' faces.
Youth And Experience
In as much as the Ajax team is dominated by young and vibrant players, they have a good balance of experienced players in the mix with the likes of Daley Blind, Klaas-Jan Huntelaar, Dusan Tadic, and Joël Veltman adding what youth deprives a team.
For instance, Huntelaar who is 35 has had an illustrious career, playing with teams like PSV, De Graafschap, AGOVV Apeldoorn, Heerenveen, Ajax, Real Madrid, Milan, and Schalke.
Blind, previously of Manchester United brings experience from playing in the English Premier League and winning the Europa League just last season.
Putting players of this caliber together in a team makes Ajax a formidable team against any opponent. Their combined experience has helped in directing and motivating the young blood of the team.
Dynamic Tactics
Ajax coach, Erik ten Hag has shown himself a master at adapting tactics as required by his opponent. While this is commendable, what is more commendable is how he's been able to make his young team execute these adapted tactics so well that the transition is almost seamless.
Over two legs against Real Madrid in the second round and Juventus in the quarter-final, we saw them play differently. At home, they are more relaxed as if they are sizing up their opponent, in the second leg, we see them come to live, using their pace and the width of the pitch to devastating effect.
Having said all the above, we cannot deny the mysterious nature of football. We only hope Ajax get to show us more of their impressive play in the days to come.